I'm participating in a fun opportunity today. It's called Grow Your Blog and here's the pretty badge.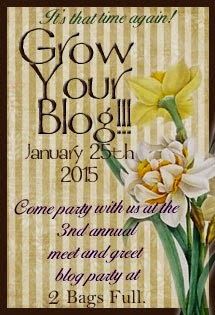 It's a great opportunity to meet other bloggers. Vicki has compiled a list of people who are eager for new followers. Go through the list and click over. Chances are, they'll read your blog, as well!
The instructions say I should tell you a little about myself. If you're a first-time visitor here, you can probably tell I do a little writing.
My blog also incorporates a LOT of pictures. I like the Buzzfeed style of blogging.
I live in Nashville and I'm a full-time freelancer, in addition to being a novelist. Basically I write until someone drags me out of the house to do something else. Or until I fall asleep.
Oh...and I'm doing a giveaway. Anyone's eligible, whether you read my blog regularly or you're just visiting. Just put in the comments some form of the words "Enter me in the drawing" and you'll be entered to win a signed copy of my latest book for you or the young girl in your life.